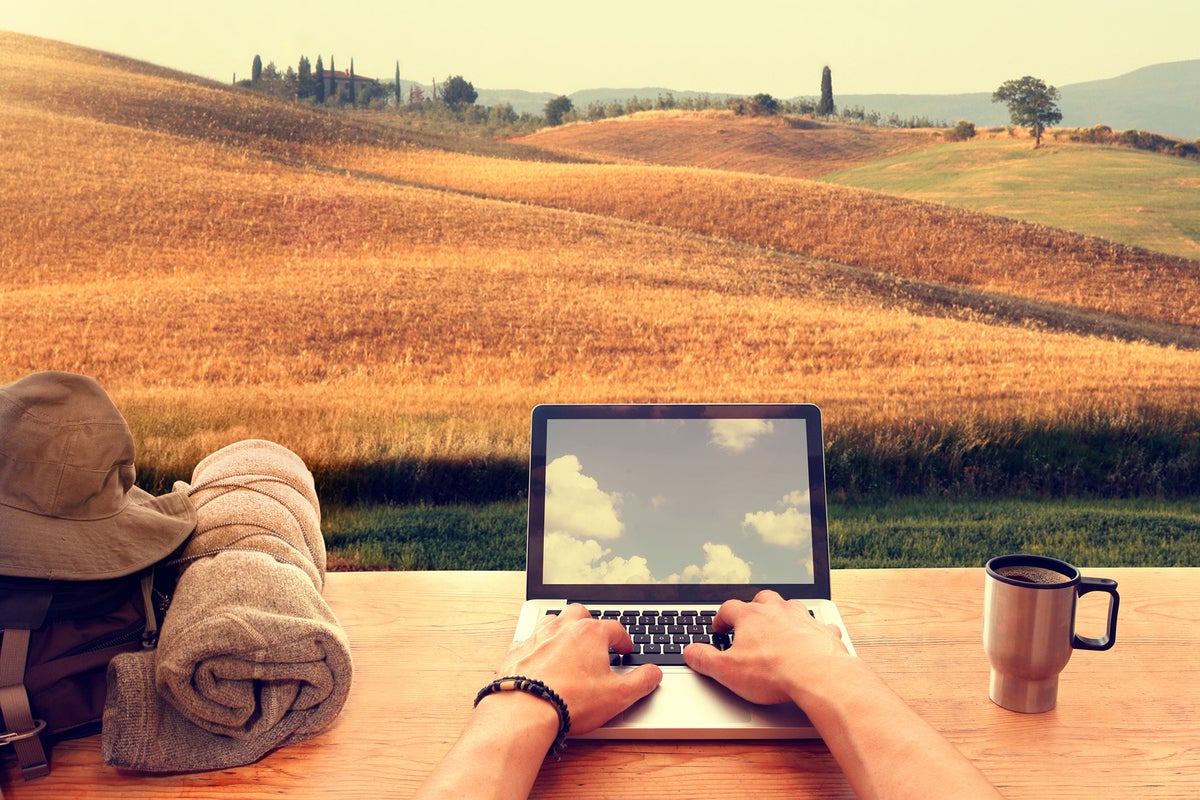 Yet another study tells us what most of us already know: Access to cloud services is a business necessity now. However, for cloud resources, you need high-speed internet access, and many businesses still need help with that.
Actually, this new study from Penn State and the National Science Foundation is worth the time to read it. The report concludes that cloud adoption is a reliable indicator of the innovation orientation of a business. The more innovative they are, the more likely cloud systems are core to their business. The cloud has an enabling effect on business innovation, providing concrete evidence of the adverse impact of the digital divide. Rural businesses that don't have good access to cloud-based services due to lagging internet capabilities are likely suffering.
Internet in the boonies
Rural communities have long faced infrastructure disparities, and internet access is no exception. Many rural businesses can't leverage modern technologies for growth and innovation. Traditional on-site IT infrastructure is often costly to maintain and upgrade, creating yet another impediment for rural enterprises.
This is really an old story with a new angle. We've already understood that connectivity is fundamental to a great many things, including the ability to do schoolwork, find a home, shop online, and even enjoy cheap or free news and entertainment.
In 2018, the U.S. Department of Agriculture introduced the ReConnect Program, which has invested more than $1 billion so far to expand high-speed broadband infrastructure in underserved rural areas. The U.S. Congress authorized $600 million for the ambitious initiative, and in 2019 added $500 million. In 2020 and 2021, Congress appropriated an additional $555 million and $635 million, respectively. We're spending lots of money to fix this.
The stats are not great; 22.3% of Americans in rural areas and 27.7% in tribal lands lack coverage from fixed terrestrial 25/3 Mbps broadband. Compare this to only 1.5% of Americans in urban areas according to a recent report by the Federal Communications Commission.
What can be done?
Collaboration and innovation are key values of cloud computing. The cloud fosters collaboration by enabling teams to work together in real time regardless of geographical location. This enhanced collaboration facilitates innovation. For rural businesses, it levels the playing field and empowers them to compete with their urban counterparts.
Equally important is access to data and core intelligence. With the rise of generative AI, access to cloud services has even more value than before. Core AI services provide advanced marketing, selling, and production capabilities that can't be replicated with manual processing and are too expensive to deploy on premises for smaller businesses. 
Of course, connectivity is a solvable problem. Those who live and work in rural areas already understand that non-terrestrial options exist, such as satellite internet, Elon Musk's Starlink, and cellular access—even 5G in some places. Of course, those are more expensive and not as pervasive in all areas. It's not at all optimal yet because of cost and latency issues.
Should businesses move to more urban areas where connectivity is much easier to obtain? This means higher taxes and higher cost of living, and many can't move, such as farms and other businesses that can only exist in rural areas. Moreover, should we be pushing people and businesses to live in more crowded spaces, given the issues around that?
Equal access is good for all
For each dollar invested in expansive, reliable network infrastructure, at least $5 will return in the form of taxes from rural business success and the fact that people who live in well-connected areas are able to earn more per household than those living in internet deserts.
The trouble comes with execution. Funding is only half the battle. The physical infrastructure takes time to deploy, as fiber needs to be run down roads and across fields. Of course, other alternatives such as the expanding 5G network are also viable options, as are low-orbit satellites.
The advent of cloud computing has opened new possibilities for enterprises, but all enterprises don't have equal access. By embracing the cloud, rural businesses can transcend the limitations imposed by their local infrastructure and gain a competitive edge. The enhanced accessibility, cost savings, scalability, increased efficiency, and improved collaboration offered by cloud computing can rejuvenate rural economies and drive sustainable growth.
Policymakers, government agencies, and even private organizations must recognize the need for adequate investment in internet infrastructure and cloud computing resources to level the playing field for businesses in rural areas. We can create a more inclusive and prosperous business landscape for all by bridging the digital divide.
Copyright © 2023 IDG Communications, Inc.